Happy Thanksgiving friends! I hope you are relaxing after a wonderful turkey day meal! I love a great thanksgiving! Snacking on appetizers all day while being cozy inside with good family and friends. It's THE best.
This year, I can't say this was my experience because I got sick and had to schlep home in Bay Area traffic. Luckily our family sent us home with some good food so we can relax and try to rest up.
Even luckier for you, I got to spend all day on my phone scoping out some Black Friday deals just for you. So here's my round up of my top 5 Black Friday Deal based on, the best crafting deal, the best subscription deal, a gift you can literally get for anyone, my favorite clothing deal, and one tech toy you can get for the hubs. You're welcome.
Here's the round up of my Top 5 Black Friday deals!
Please note, this page contains affiliate links to products I recommend. If you purchase something from this page, I may receive a small percentage of the sale at no extra cost to you. For additional information, please see my privacy and disclosures page.
THE CRAFTING DEAL
You all know that I am a big Cricut fan. I use it to make all my party decorations and so much more! It takes a little getting used to and Design Space (which is what you do all your designs with), is a little finicky, but overall I love it. Obviously this could be a great gift for the scrapbooker in your life, but it could also be a great deal to snag for yourself if you're a teacher, mom, or just love to make things around the house!
If you are a innovator, you might want the latest machine, The Maker. They have it on sale today at a great price. But you can totally do amazing things with the Cricut Explore Air too! (That's what I have.)
THE DEAL
Starting today through 11/25, get up to 80% off supplies and $10 towards digital purchases when you spend over $50 The are also offering free economy shipping on orders $49+. Visit Cricut.com and use code FREESHIP49.
THE SUBSCRIPTION DEAL

If you have been following me for a while on Instagram, you know I have been doing Le Tote for longer than I care to admit. Le Tote is basically the Netflix for clothes. With your subscription, you get 5 items (3 clothing items and 2 accessories) shipped to your house every month. You can keep and wear them for as long as you want and then return it for a new set!
I know a lot of people love other clothing subscriptions like Trunk Club, Rent The Runway, etc. But what I love about Le Tote is that you always have something "new" in your closet to wear. It is especially good for specific events you know that you won't be wearing the outfit for again. It is the BEST.
THE DEAL
You can visit LeTote today (11/22), and for 24 Hours Only, Get $15 Off 1 Month with code: EARLYACCESS! OR Get $15 Off 2 Months with code BLACKFRIDAY!
THE GIFT FOR ANYONE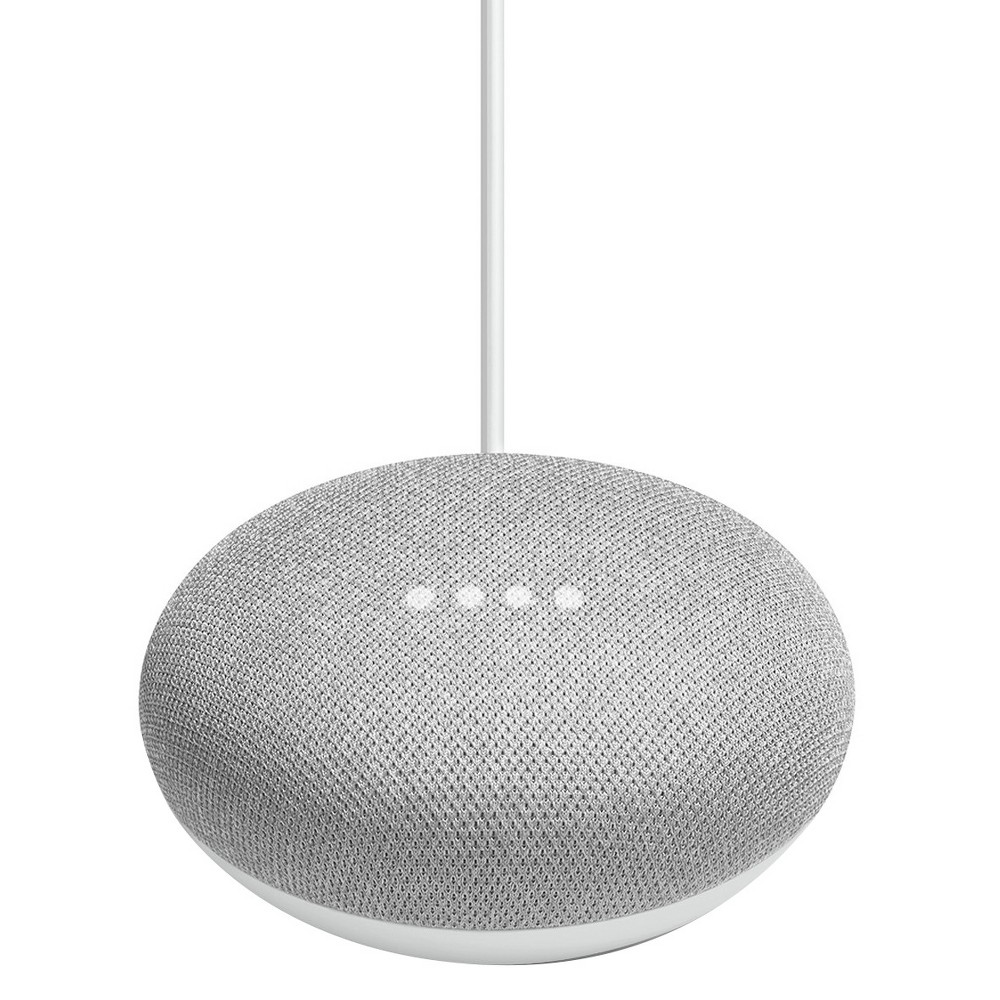 If you're anything like me, I wasn't sold on the idea of a robot living in my house. I was like? But why? As it turns out, the Google Home comes majorly in handy! "Hey Google, play The Dinosaur Stomp by Mother Goose Club", or "Hey Google, What's the weather like today?" (We always throw in a "please" afterward so that our toddler doesn't think we demand things like that from everyone.
I should point out a few things. If you want to play music, you have to set it up with Spotify or Pandora. You can't just stream it through Google. Also, there's the whole interesting and weird idea that "big brother" is always listening. It does freak me out now and again, I can't lie. I should also point out that we have an Amazon Echo in our master bathroom, and that one is dumb as a doorknob. I can't even begin to tell you how terrible she is in the "search" department.
THE DEAL
The Google Home is a great gift for your dad, or your kid, and for being artificial intelligence, it is really cheap! You can get The Google Home at Target for $25.00 (Reg: $49.00 (49% off).
MY FAVORITE CLOTHING DEAL
I went to Chico State, and we had this little store downtown called Lulus and it RULED. A few years later, the store went into the online space, and now 10 years later (AHHH I just showed my age!) it is still hands down my favorite place to shop online!
My favorite thing about Lulus is that the prices are kind of all over the board. You can get a shirt for $15.00 or $100.00, and no matter what it is, it is always great quality and in style.
THE DEAL
Visit Lulus to get 25-90% off EVERYTHING and use code:BF25. It's perfect for all your holiday parties coming up!
THE TECHIE DEAL
Last but not least I have a little stocking stuffer idea that will impress the hubby! This Wemo Mini Smart Plug allows you to control an outlet from anywhere!  Just plug in a Wemo Mini Smart Plug and download the free app. From there, you can control your lights and appliances from your phone and your voice through Amazon Alexa, Google Assistant and the Apple HomeKit. It only needs Wi-Fi and no hub or subscription is required.
Your husband will love it and I was thinking it would be super handy for us girls who always forget to turn off our coffee makers and our hair straighters/curling irons. AMIRIGHT?
THE DEAL
Get the Wimo Smart Plug on Amazon for $19.99  (Originally $34.99, 43% Off).
Lastly, thank you so much for taking the time to read about My Top 5 Black Friday Deals!
Tell me below what you thought! I love to help you celebrate life through party decorations and beyond. Above all, I'd love to connect with you. Reach out to me on Instagram and let's chat, or continue celebrating your life with The Celebration Effect.
xoxo Lindsay